At peluchely, the plush is studied from every angle
Travel with us to meet incredibly soft plush and cuddly toys that will bring a lot of love to little and big children.
We look forward to seeing you soon to present our great project!
Guides and tips on cuddly toys
At Peluchely, we believe that plushies & cuddly toys are much more than just an object! They are a reliable companion in everyday life. We offer plush and soft toys of exceptional quality, made from materials designed to last. We offer a full range of products to satisfy every need and desire. With their soft plush stuffing, our products create a warm and welcoming atmosphere. Our products are perfectly suited for babies and children with their bright colors and varied shapes to stimulate their cognitive development.
All our creations are handmade with care, attention and love. The stuffed animals we offer do not contain any allergens or chemical substances that are harmful to the skin or health of babies or children. Our goal is clear: to offer one of the best choices of soft toys on the Internet! Trust us, we only use high quality materials to extend the natural life of the products we sell.
How to choose the right plush?
Are you a plush fan or have a child who loves them even more? Then you know how hard it can be to find the perfect toy. With so many options on the market, it can be hard to decide which toy is best for your child. But don't worry, we're here to help! This site is full of tips on how to choose the right stuffed animal or comforter for your child. Whether you're looking for a gift, advice on care or just want to add to a plush collection, find your next plush toy on Peluchely.com
Why does everyone love plushies?
Stuffed animals offer everyone a sense of comfort, joy and nostalgia. Whether it's a child collecting their favorite heroes, a comforter for a baby or an adult, stuffed animals bring us something special. They can instantly bring a smile to our face while making us appreciate the beauty and innocence of childhood.
We love stuffed animals because they allow us to hold on to precious moments from our past and share everlasting memories with those who come after us. Plush is also a must-have gift to celebrate a birth. Plush or soft toy will bring a lot of love, joy and comfort to its happy owner, from 0 to more than 99 years.
A large selection of plush and soft toys
Buying plush toys or a comforter can be difficult! There is an endless selection of these plush companions, perfect for snuggling or adding a little "fluff" to the home. With options ranging from common favorites like teddy bears or bunnies, to fun and unique creatures like dinosaurs or fruit/vegetables, there is sure to be a variation that catches your eye. Today, there are many brands on the market such as Lilliputiens, Moulin Roty, Jellycat, BigStuffed and multitudes of versions: small plush, activity plush, cuddly toy, flat plush, puppet, rattles, large plush, blanket plush...
All of these varieties take us on a journey to a unique world and there is also something for every price. Cuddly toys are often overlooked, but they play an important role in our childhood memories and in a child's development. Remember, a stuffed animal will stay with us for many years. With so many stuffed friends, it's easy to find the perfect addition to any collection. But always keep in mind that this companion will be in the small hands of your child, so do not resign on quality for a more attractive price.
What are the benefits of plush?
The popularity of plush is well known. Plush is incredibly soft to the touch, making it ideal for cuddling, playing or as a baby gift. Plush toys offer us an unparalleled source of comfort and joy at a very affordable price.
The benefits of this toy for children
Cuddly toys are an excellent source of comfort for babies and children. They offer many benefits, such as physical and mental stimulation, social skills development, emotional security and fine motor skills development.
Soft toys help young children feel more secure and encourage their ability to imagine and play. Soft toys can also be used by parents as a support when it is difficult to calm a baby or young child. These toys can contribute to a child's sense of love and well-being when they need a hug.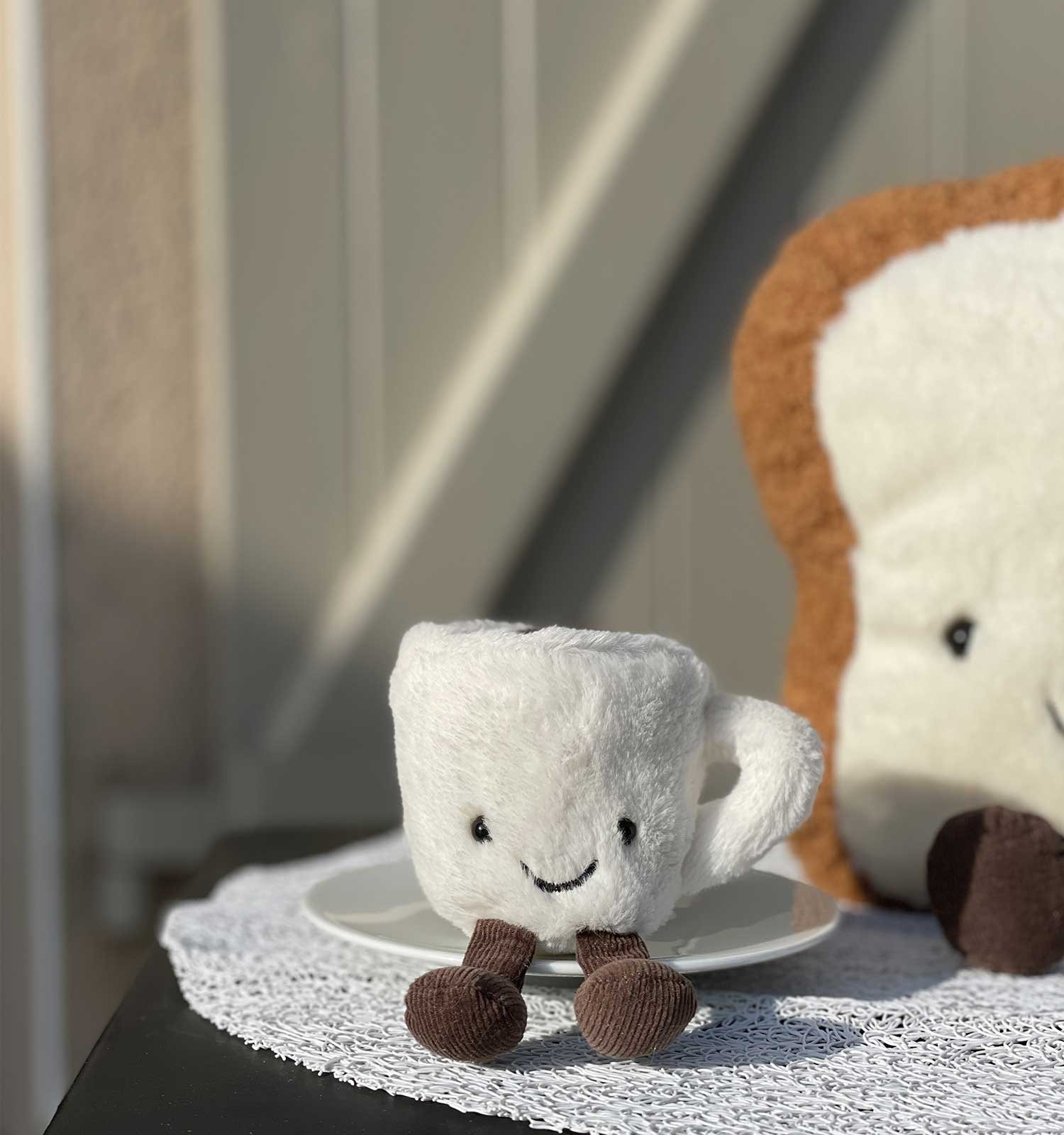 Adults love it too
They represent the love and support they receive from their loved ones and give them many benefits. Cuddly toys can help reduce stress and anxiety by providing a sense of security. In addition, stuffed animals can be a source of inspiration or moral support when going through difficult times. Cuddly toys also promote creativity and encourage us to express ourselves freely.
They are also a great alternative to express affection for those who matter most to you, as they bond people together with cute touches. With an original stuffed animal, you will bring a touch of humor to your room or living room.

A plush and a blanket for life
With a little love and care, your favorite stuffed animal can stay with you for years. To keep them in good condition and clean, it's important to clean and maintain them properly. Here are a few tips on how to care for your lovable stuffed animals:
Regular cleaning – Regular cleaning with a soft, slightly damp cloth will help remove dust and dirt that has accumulated on the plush or comforter. If the fabric does not tolerate water, try a dry cleaning product to remove the dirt. Avoid chemicals that may damage the plush or comforter.
Dry in the open air – After cleaning, dry your toy thoroughly by hanging it in the open air or out of direct sunlight to prevent the colors from fading too quickly.
Store them in a safe place – Store your toys clean - Once dry, keep them neat and tidy for easy cleaning of future toys and to prevent any additional dust or dirt build-up on your favorite items!